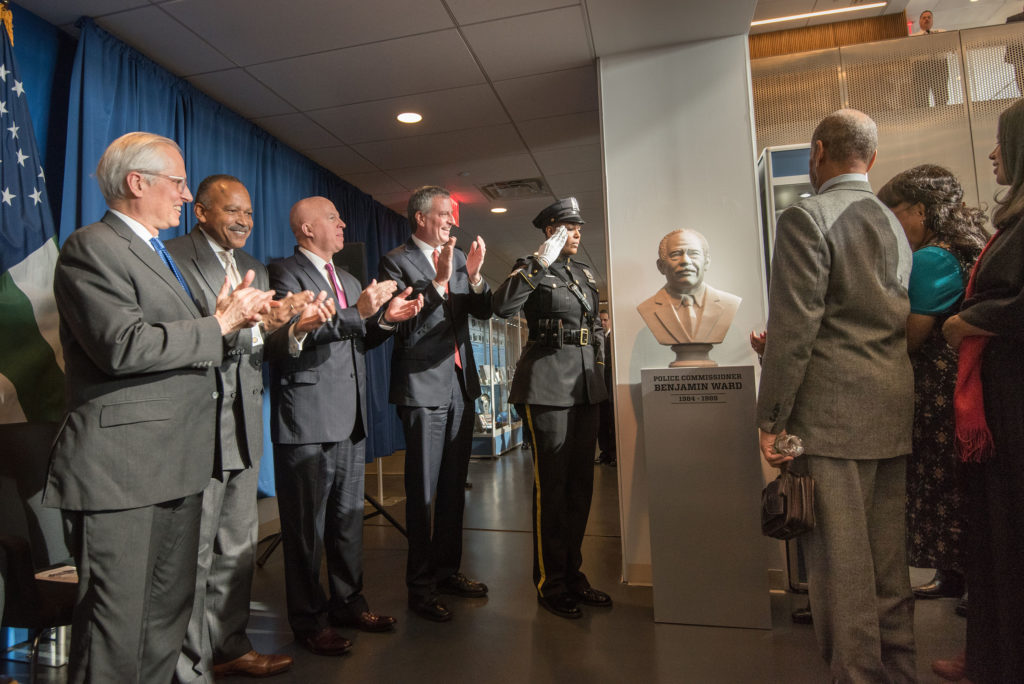 Mayor Bill de Blasio, Police Commissioner James O'Neill, NYPD officers and city officials gathered at the Police Academy in honor of former Police Commissioner Ben Ward. The ceremony celebrated the official opening of the new Police Commissioner Benjamin Ward Memorial Library. Police Commissioner Benjamin Ward was a pioneering member of the NYPD who helped break down racial barriers while emphasizing many of the principles that have served as the foundation for our neighborhood policing philosophy:
"By naming this library after Ben Ward, we're remembering a man who emerged as one of America's first proponents of community policing and who put more cops on foot patrol so they could better interact with the people they swore an oath to protect," said Police Commissioner O'Neill.
The library features bookcases honoring Ward's career of service including sections about community policing and education. First Deputy Commissioner Benjamin Tucker and members of the Ward family spoke fondly about the former Police Commissioner and his trailblazing legacy. As future generations of young police recruits pass through the doors of the library, they will learn about his career and realize that there truly are no limits to where this department can take them.