Hundreds gathered to honor two fallen NYPD heroes Wednesday in Washington Heights. Every year cops, community and school children honor Police Officers Michael Buczek and Christopher Hoban at a memorial mass in St. Elizabeth's Church on West 187th Street.
It has been 29 years since these two officers were both shot and killed in separate incidents, three hours apart, on October 18, 1988. Police Officer Buczek who had just three years with the department was in uniform when he was shot after he and his partner confronted three suspicious men outside a building on West 161st St. Police Officer Hoban had four years with the NYPD when he was shot and killed as he worked as an undercover narcotics cop in a building on West 105th Street.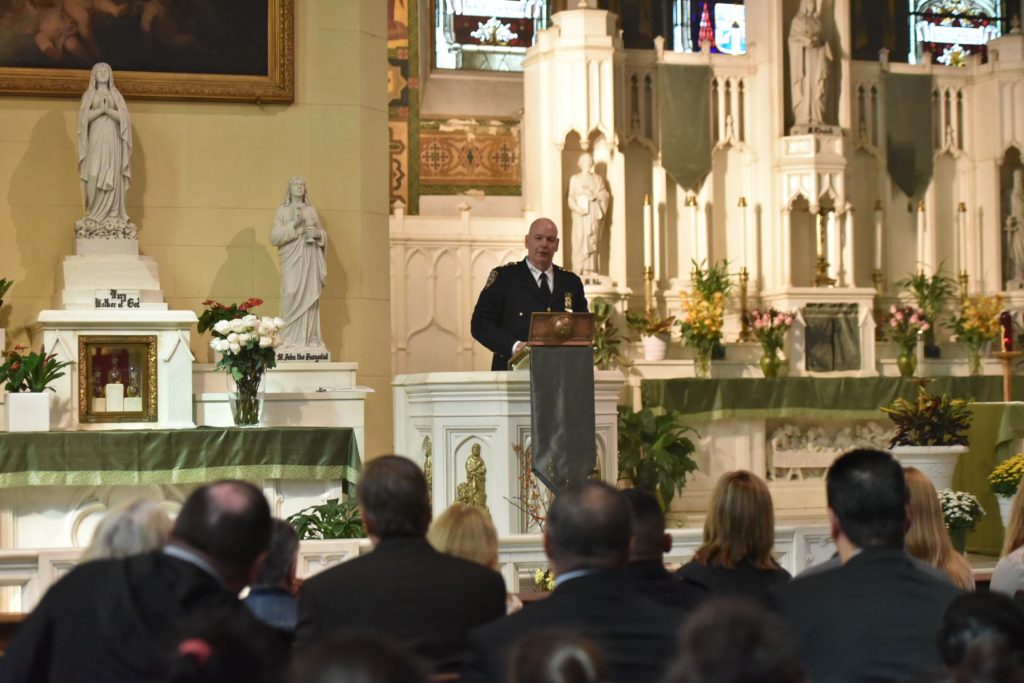 "The Hoban and Buczek families could have turned their backs on the city and walked away, but they didn't,"

said Chief of Patrol Terence Monahan

. "The Hobans set up scholarships in honor of Chris and the Buczeks developed a little league in Michael's honor."
The families of these two officers turned tragedy into an opportunity to continue helping the communities their loved ones were so dedicated to protecting. Charity organizations were created in both the officers' names.
The Michael J. Buczek Little League was formed in the fallen officer's honor and the organization has been responsible for shaping the lives of many children. The teams are coached by NYPD police officers and community members who build bonds with the kids. More than 12,000 kids have played in the league and dozens have gone on to become NYPD officers.
The Hoban family created the Chris Hoban Memorial 5-mile race. The race has raised scholarship money for Police Officer Hoban's alma mater, Xaverian High School in Brooklyn.
#Now in Washington Heights, NYPD & community come together to honor fallen heroes, Officers Michael Buczek & Christopher Hoban. #NeverForget pic.twitter.com/HWiVWfeCvl

— NYPD NEWS (@NYPDnews) October 18, 2017