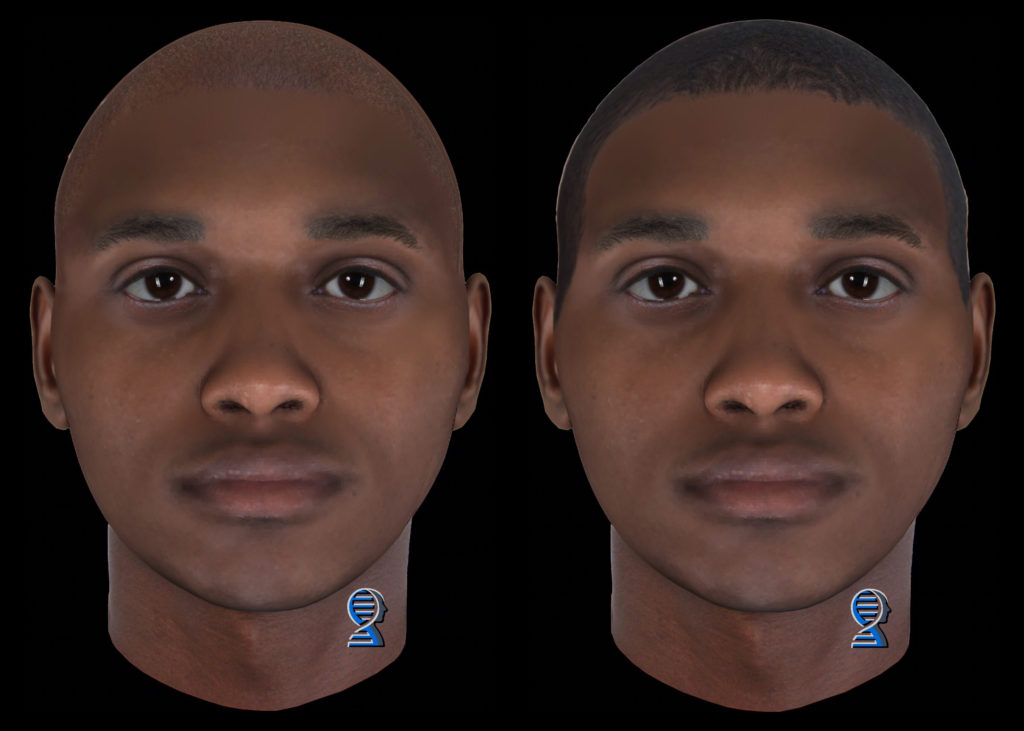 DNA Phenotyping technology creates likely profile of victims in hopes of identifying them
New York, New York – The New York City Police Department is seeking the public's help identifying two victims from still unsolved homicides in 2005 and 2015. The Department is utilizing new technology in the hopes of helping identify the victims.
The background on the first case is a follows: On Tuesday, July 26, 2005, a human torso was found by an employee at the Cooper Transfer Facility located at 222 Maspeth Avenue, Brooklyn in the confines of the 90 Precinct. It is believed the body was placed in a dumpster at 128 Gates Avenue that was then removed to the transfer facility. On Saturday, July 30, 2005, a human skull was discovered inside a garden located at 359 Stuyvesant Avenue, Brooklyn, in the confines of the 81 Precinct.
The background on the second case is as follows: On Sunday, January 4, 2015, and on Sunday, March 22, 2015, inside of Calvert Vaux Park, in the confines of the 60 Precinct, dismembered partial human remains were discovered over one thousand yards from each other.
A subsequent examination and testing by the Office of the Chief Medical Examiner determined through DNA that the human remains in the 90 and 81 Precincts belonged to the same victim. The victim was believed to be that of a male black or Hispanic between the ages of 17 and 23 years of age, approximately 5'5"-6'0" tall, 130-200 lbs. Further DNA testing also confirmed that the human remains discovered in the 60 Precinct were also from a single individual. This victim was believed to be that of a female between the ages of 20-45 years old.
For the first time, the New York City Police Department is now presenting the final phenotype prediction models of both victims of these unsolved homicides. The NYPD is hoping that by making these newly developed DNA based images of the two victims public, someone may be able to recognize and identify them, and assist the Department in solving these homicides.
The New York City Police Department is currently working with a laboratory that specializes in a type of DNA interpretation called Phenotyping: the process of predicting physical appearance and or ancestry from unidentified DNA evidence. Phenotyping is now one more tool for investigators to use to help identify victims where traditional identification techniques are not present.
Homicide investigators are limited in some cases with only having the DNA of the victim or suspect to work with. This new phenotyping technology dramatically narrows the possibilities of a multitude of physical characteristics to more accurately create a likely predictor of how someone may appear based solely on DNA found at a crime scene.
Identifying a victim of an unsolved homicide can often be the first step in solving a homicide. Phenotype composites are scientific approximations of appearance based on DNA, and are not likely to be exact replicas of appearance. Environmental factors such as smoking, drinking, diet, and other non-environmental factors cannot be predicted by DNA analysis and may cause further variation between the subject's predictive and actual appearance.
The NYPD will continue to always seek to incorporate advances in new scientific and technological crime fighting methods. This DNA phenotyping profile method will be added to a growing list of new technology that will be used by the NYPD to help further reduce crime.
Anyone with information in regards to this incident is asked to call the NYPD Crime Stoppers Hotline at 1-800-577-TIPS (8477) or for Spanish, 1-888-57-PISTA (74782). The public can also submit their tips by logging onto the Crime Stoppers website at WWW.NYPDCRIMESTOPPERS.COM or by texting their tips to 274637 (CRIMES) then enter TIP577.
All calls are strictly confidential.
###