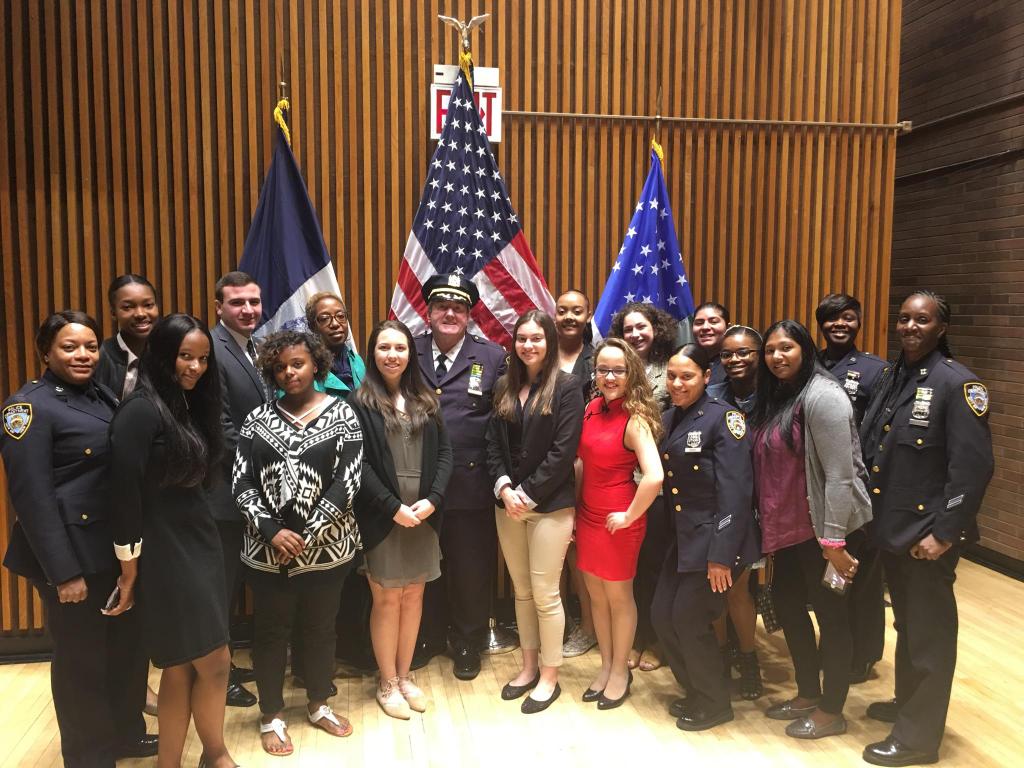 NYPD executives gathered with students at One Police Plaza for the annual Police Commissioner for a Day event. Every year, the Police Athletic League of NYC sponsors a contest asking young people from the five boroughs to address a pertinent citywide issue. This year, over 1,000 students submitted essays answering the question: "As Police Commissioner for a Day, what initiative would you implement to address the issue of drug use – including opioids – among the city's youth?"
Police Commissioner James O'Neill presided over the awards ceremony and took the opportunity to thank those present for their invaluable efforts to engage with law enforcement officers and make our city even safer. Police Commissioner O'Neill emphasized that to achieve true public safety, it has to be a shared responsibility:
"This event helps our young people get involved with their police and discuss serious policy issues that can affect our quality of life as New Yorkers. In a way, it reminds us of how much work goes into fighting crime and keeping everyone safe."
The awardees were sworn-in as honorary commissioners before they went out with NYPD executives to learn about the Police Department and ask questions.The top essay writer, Jenna Fiordimondo, received the PC for a Day award and spent the day shadowing Police Commissioner James O'Neill.
"Anti-drug programs and meetings will teach students the importance of positive decision-making and the avoidance of drug use,"

Jenna said in her essay.

"They will also help students develop strong relationships with the police and school communities."
Other winners were assigned to the First Deputy Commissioner, Chief of Department, Bureau Chiefs, Deputy Commissioners, and commanding officers. The students also got the opportunity to tour the Highway and Harbor Patrols, the Mounted Police and the Canine, Aviation and Emergency Service Units.
#HappeningNow inside NYPD HQ, students from all 5 boroughs sworn in at our "Police Commissioner for a Day" ceremony. #PCFORADAY @PALNewYork pic.twitter.com/Opntmodqbj

— NYPD NEWS (@NYPDnews) June 7, 2017