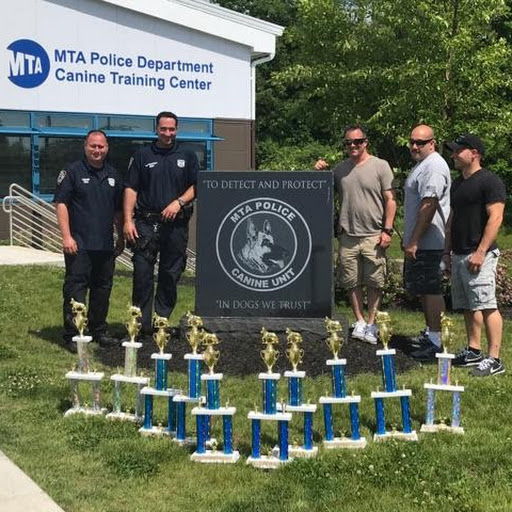 The United States Police Canine Association's Police Dog Field Trial and Certifications was hosted by the NYPD's Transit Bureau Canine Unit and the Metropolitan Transit Authority (MTA) Police Canine Unit at the MTA's canine facility in Stormville, NY last week. The United States Police Canine Association is the largest and oldest active organization of its kind. The organization focuses on training and national certifications where over 48 State, Federal and U.S. Supreme Court Decisions have upheld the certifications as the highest quality.
During the certification trials various canine teams from the region compete and certify their canines in such disciplines as obedience, agility, criminal apprehension, evidence recovery, and suspect searches. This year, the following NYPD teams competed and certified:
-Detective Wayne Rothschild and Canine Cowboy
-Detective Richard Geraci and Canine Ace
-Officer Vincent Tieniber and Canine Champ
-Officer Evan Ostrofsky and Canine Raff
All four officers successfully certified with their four-legged partners. Additionally, team NYPD Transit finished second place overall as a team.
-Detective Geraci placed second overall (First place in criminal apprehension and second place in total scent work)
-Detective Rothschild placed first in total scent work, first place in obedience, and third place in agility
-Officer Vincent Tieniber placed first in criminal apprehension and third place overall in the novice class
-Officer Evan Ostrofsky placed second in obedience in the novice class