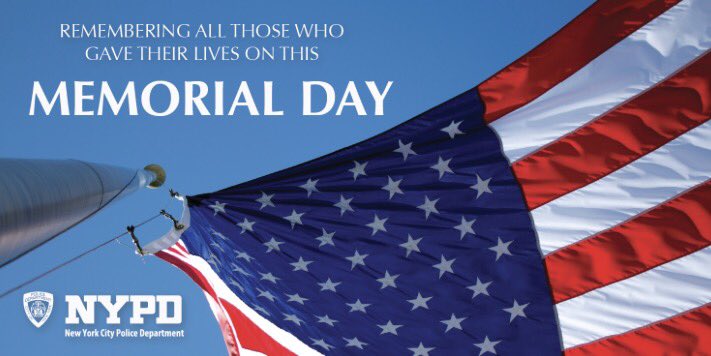 To the men and women of the New York City Police Department:
 This Memorial Day, whether you're enjoying time with your loved ones at a backyard barbecue or answering the steady stream of 911 calls on patrol, let's take a moment to remember everyone who put on a uniform for our country over the past 241 years.
 Thousands of you have done double-duty, serving in both the NYPD and our military. It is your dedicated service that truly embodies the significance of this day. Let's also remember the families who lost fathers and mothers, husbands and wives, sons and daughters. Because the peace, the prosperity, and the freedoms we have are possible only because of what they gave up.
 Each member of the NYPD understands the mix of pride and pain that comes with sacrifice for duty. And we know that Memorial Day is proof of the pledge we all made to never forget. So today, we remember those who swore that same oath, and gave all in defense of others.
 Thank you for all you do and, as always, remain safe.
 Sincerely,
 James P. O'Neill
Police Commissioner