The NYPD and hundreds of law enforcement officials gathered at NYPD Headquarters to tackle one of the most pressing issues in policing today: heroin and opioid abuse. The event was convened by the Police Executive Research Forum (PERF) and included, aside of NYPD executives, police representatives from a large and small cities across the country including: Los Angeles, Boston, Chicago, Martinsburg (West Virginia), Lynn (Massachusetts), and Delray Beach (Florida).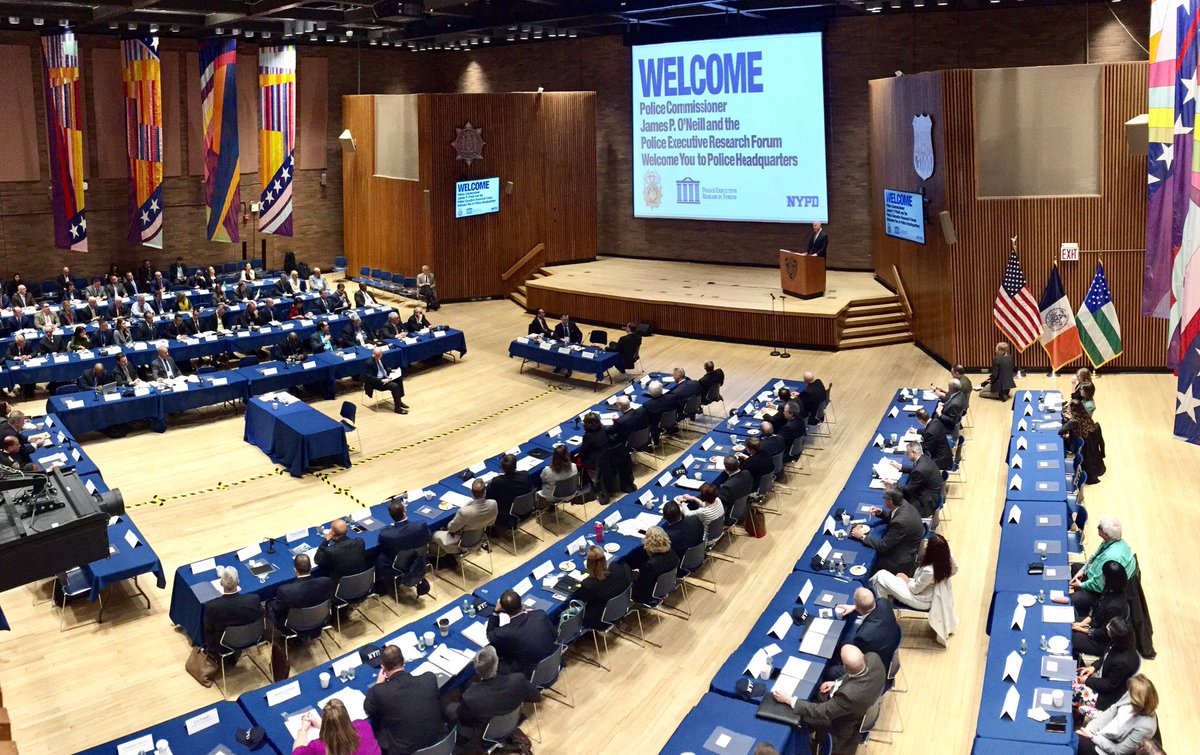 Police Commissioner O'Neill, NYPD executives, and some of the sharpest minds from various health organizations joined together to identify new approaches to tackle this fatal crisis. During the conference, PERF shared critical survey results and drug overdose statistics:
"At this conference with the NYPD, we are releasing the results of a national survey of police chiefs and other research on the extent and nature of the opioid epidemic in the country,"

said Chuck Wexler, executive director of PERF.

"This information is being shared with more than 150 police departments that have come to New York to share their stories and their expertise about how to stop this escalating heroin crisis in their cities."
In his remarks, Police Commissioner O'Neill highlighted some of the innovative work the NYPD is doing to combat this epidemic:
"This opioid epidemic is a national crisis,"

said Police Commissioner James O'Neill.

"This crisis is not going away on its own. That's why we, at the NYPD, are proactively facing it head-on."
Naloxone training, specialized investigators, RxStat Operations, and early intervention programs are critical investments in keeping the people of NYC safe. Police Commissioner O'Neill emphasized the importance of working together to move beyond traditional policing to prevention and education. It will take a joint effort by many groups to turn the tide and improve our response to this crisis.