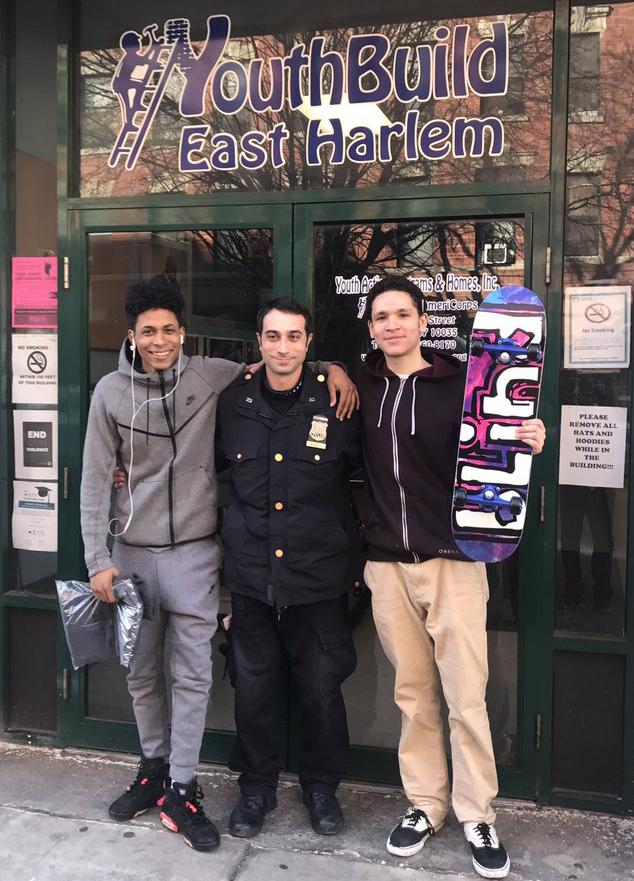 "When I was younger I could not afford a high quality skateboard so it felt good to pay it forward to this young man," 

said Officer Mark Nicoletti

.
An East Harlem police officer's love of skateboarding inspired a unique community outreach opportunity. Officer Nicoletti, a highway safety officer in the 23 Precinct, was conducting traffic enforcement on East 108 Street when he observed a teenager skateboarding with a friend. After speaking with the two boys the officer decided that he wanted to replace the skateboarder's damaged board.
"When I saw the young man skateboarding I decided to pull over, since I used to skateboard when I was a kid,"

said Officer Nicoletti

.

"As I spoke with him I noticed that his skateboard had a big crack down the middle. He told me that he could not afford a replacement. That's when I had the idea to get him a new one."
Officer Nicoletti made arrangements to meet the two boys at their school a week later and presented the new skateboard to one of the boys and a hat and sweatshirt to the other. The surprised teens will always remember their new friend, the skateboarding cop.