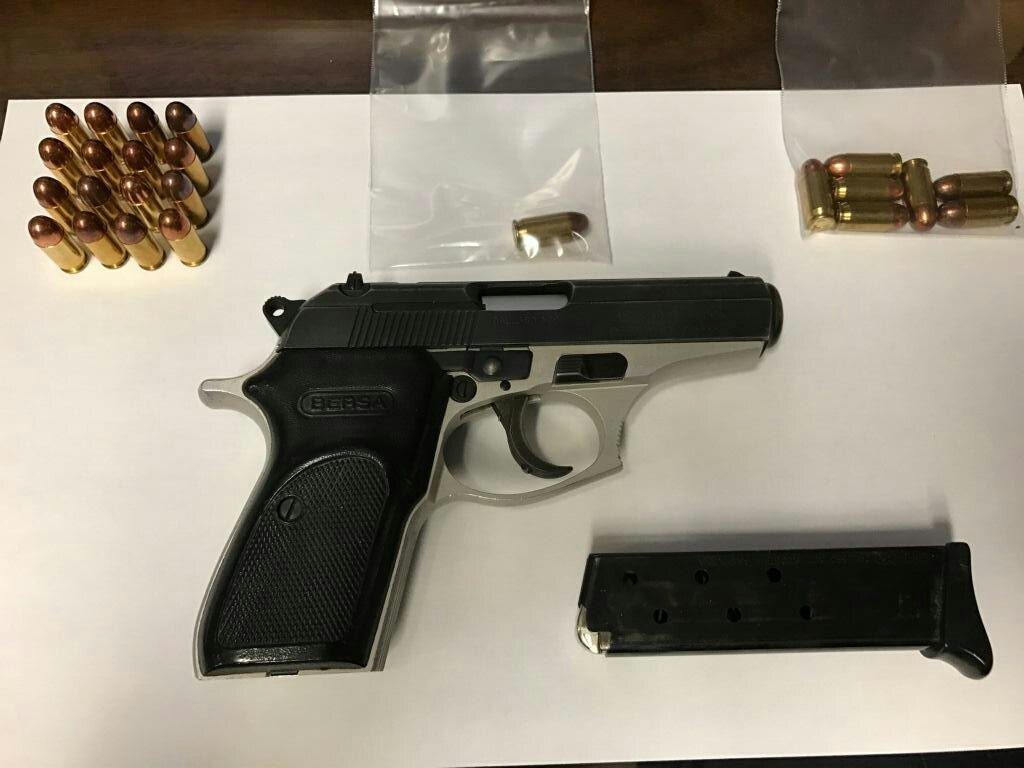 As Officers Buchanan and Bramble were reviewing the previous day's crime reports, the Neighborhood Coordination Officers (NCOs) noted an armed robbery of a local Bedford Stuyvesant deli. Through their community outreach work as NCOs, Officers Buchanan and Bramble have gotten to know the deli owners. While on patrol that day, the officers visited the deli to find out what happened and to review the store's video surveillance footage. The deli owners were cooperative and more than willing to share the footage because of their established relationship with the officers.
The surveillance footage was clear and the officers were able to identify the perpetrators facial features and clothing. Later that day, Officers Buchanan and Bramble saw a man wearing the exact same clothing as the suspect in the surveillance video. Officer Buchanan specifically noted that the man in the street was wearing the very unique sneakers he had noticed in the surveillance footage. When they approached the man, he immediately began running. Following a brief foot pursuit, the officers were able to arrest the suspect. He was positively identified by the store owners.
The three-year veterans have been NCO's since June 2016. Officer Buchanan believes that their new position as NCO's helped close this case in less than 24 hours. When asked about their work as NCOs, Officer Buchanan responded:
"We love being NCO's. We go to community meetings, we play basketball with kids, and sometimes we get to do detective-like work. We are still cops, we still patrol, and we're still crime-fighters, but this position affords us so many opportunities."
Their positive relationship with the store owners and their knowledge of the neighborhood gives them a leg up when fighting crime.