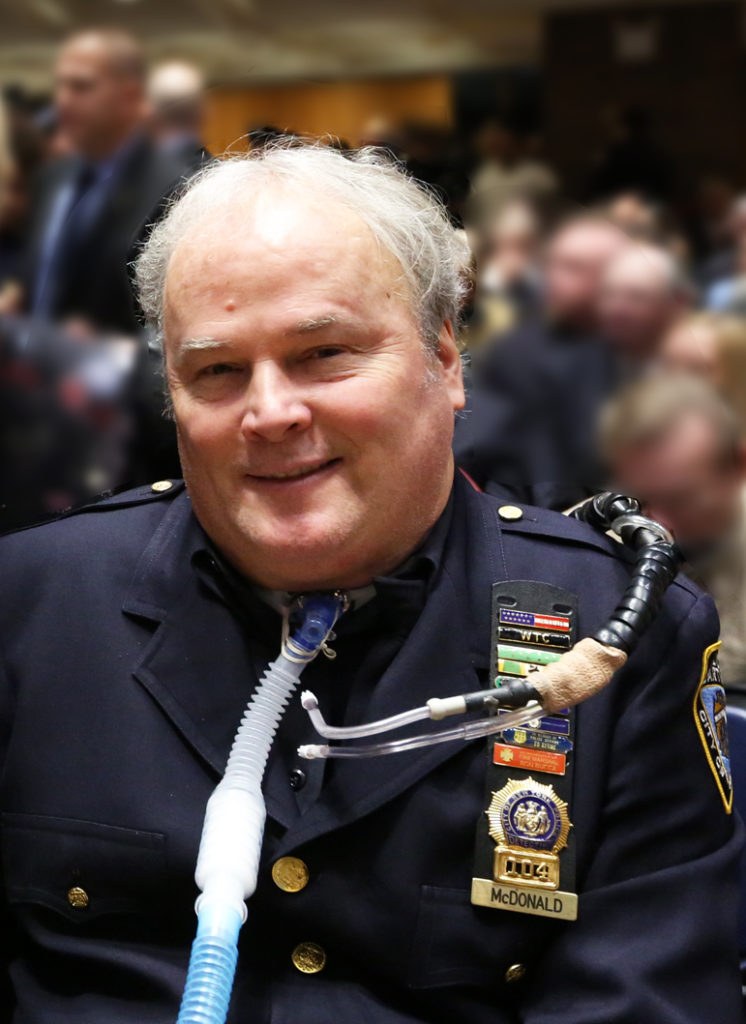 It is with great sadness that Police Commissioner James P. O'Neill, and the men and women of the New York City Police Department, announce the death of Detective First Grade Steven McDonald, who passed away shortly after 1 p.m. today at North Shore University Hospital on Long Island while in the comforting presence of his wife Patti Ann; his son Conor, an NYPD sergeant; his friends and colleagues.
Detective McDonald, 59, was appointed to the NYPD on July 16, 1984.
He was shot and critically injured while patrolling Central Park in 1986, just four days shy of his second anniversary as a police officer. In the time since, Detective McDonald has been a unique source of inspiration and unrivaled pride to people the world over. A quadriplegic, he visited police station houses, schools, church groups and more, spreading his message of faith, forgiveness, and peace.
"No one could have predicted that Steven would touch so many people, in New York and around the world,"

said Commissioner O'Neill

.

"Like so many cops, Steven joined the NYPD to make a difference in people's lives. And he accomplished that every day. He is a model for each of us as we go about our daily lives. He will be greatly missed, and will always remain a part of our family."
Funeral information [HERE].