Over 550 NYPD police officers graduated the Police Academy today in a ceremony held at the Madison Square Garden Theatre. Elected officials, NYPD executives, and loved ones gathered to celebrate the momentous occasion. Police Commissioner O'Neill presided over the celebration and congratulated the officers on their outstanding achievements.
"You are being given an awesome responsibility. You are joining the finest police officers anywhere. I am so proud of you,"

Police Commissioner O'Neill said. 
The December 2016 graduating class includes officers from over 39 different countries who speak 44 different languages. 51 of the graduating officers have valiantly served our country in various branches of the military, including a Purple Heart recipient. Armed with the best training and equipment in the world, we trust these officers will carry out the NYPD's mission to continue driving down crime in NYC while connecting with the communities they serve.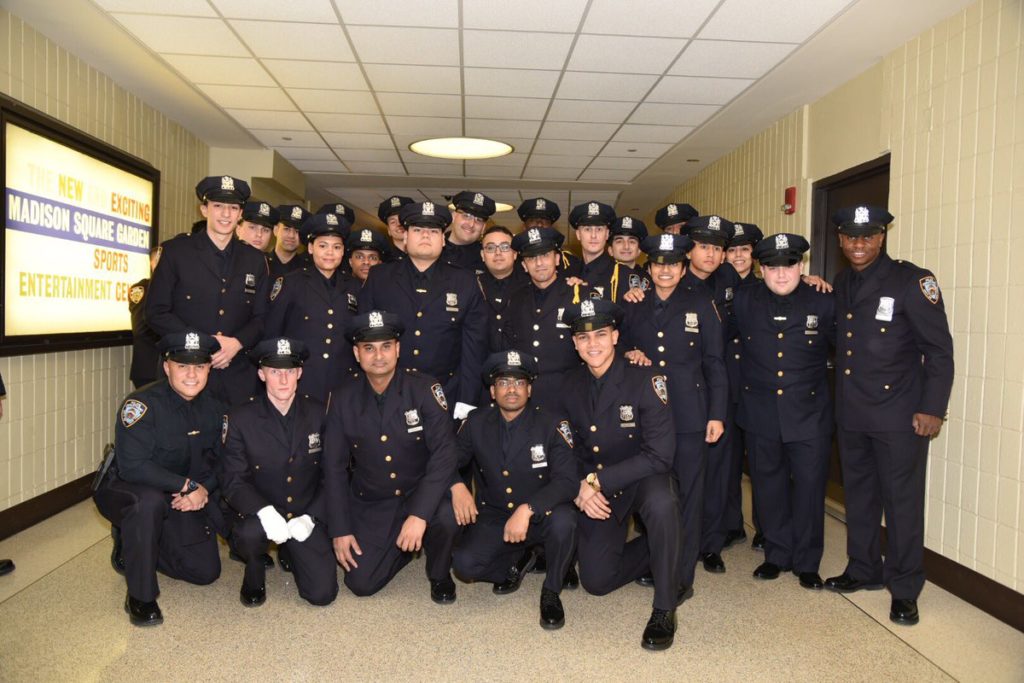 Join us in congratulating the newest members of the NYPD! #NYPDgrad pic.twitter.com/5hYWjYzPdf

— NYPD NEWS (@NYPDnews) December 28, 2016
Now entering @thegarden, 555 new NYPD protectors of the greatest city in the world. #NYPDgrad #NYPDprotecting pic.twitter.com/jwh2xYNH36

— NYPD NEWS (@NYPDnews) December 28, 2016
Our new NYPD police officers taking their Oath of Office during their graduation ceremony. #NYPDgrad pic.twitter.com/NzTCKCTTPe

— NYPD NEWS (@NYPDnews) December 28, 2016
A standing ovation for the Vigiano family. Joseph Jr. is graduating today, his father (@NYPDSpecialops ESU) & uncle (@FDNY) died on 9/11. pic.twitter.com/aTvlkaBXPM

— NYPD NEWS (@NYPDnews) December 28, 2016
Each NYPD graduation features the NYPD Emerald Society Bagpipe band playing the songs of each military branch to honor them. #NYPDgrad pic.twitter.com/w5fYkoe6wR

— NYPD NEWS (@NYPDnews) December 28, 2016