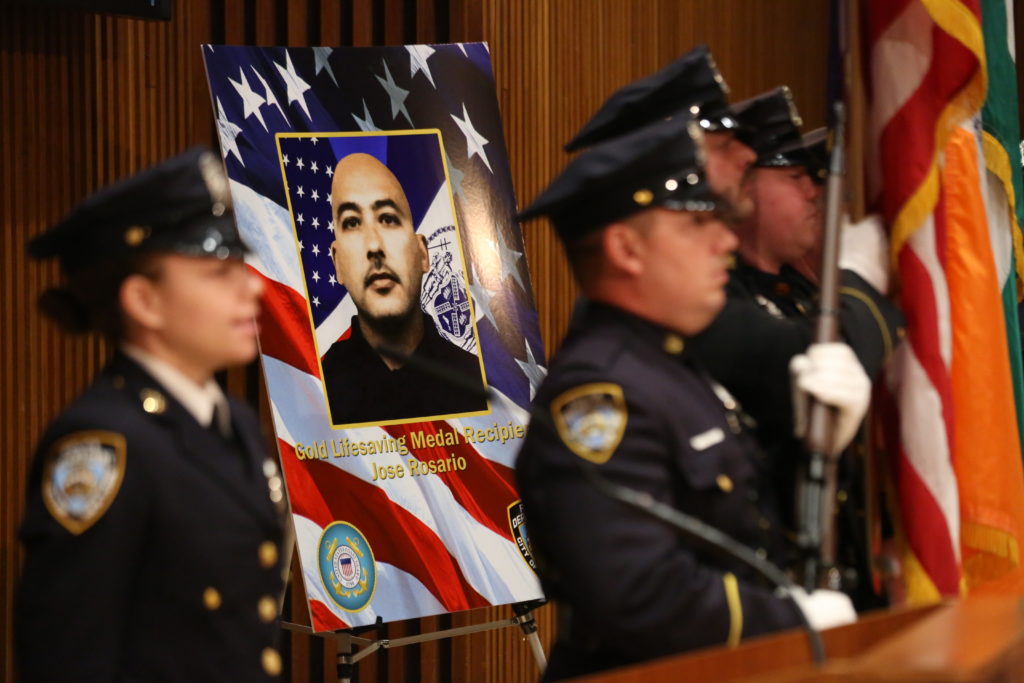 Retired NYPD detective Jose Rosario who drowned last year while saving a boy from the rough water and rip current in Puerto Rico was posthumously awarded with the U.S. Coast Guard's highest honor on Monday at a ceremony in Police Headquarters.
Retired Detective Rosario was awarded the Gold Lifesavers Medal for rescuing 12-year-old Justin Acevedo after he had become stuck in a strong rip current and dangerous waves while swimming in at a beach in Puerto Rico in March of 2015.
On a family vacation, Jose was swimming with his then 11-year-old son Noah and friends T.J. Bayer, 10, and Justin when the retired detective noticed the water was becoming unsafe. He quickly instructed the boys to get out of the water, but only Noah and T.J. were able to make it to shore. Justin and Jose became trapped in the current.
"Realizing the gravity of the situation and with only seconds to act, Mr. Rosario instinctively lifted Justin onto a nearby reef — an unselfish act, which saved Justin's life," U.S. Coast Guard Admiral Steven Poulin said. "Tragically, however, Mr. Rosario was unable to reach the reef himself and was taken away by the rip current."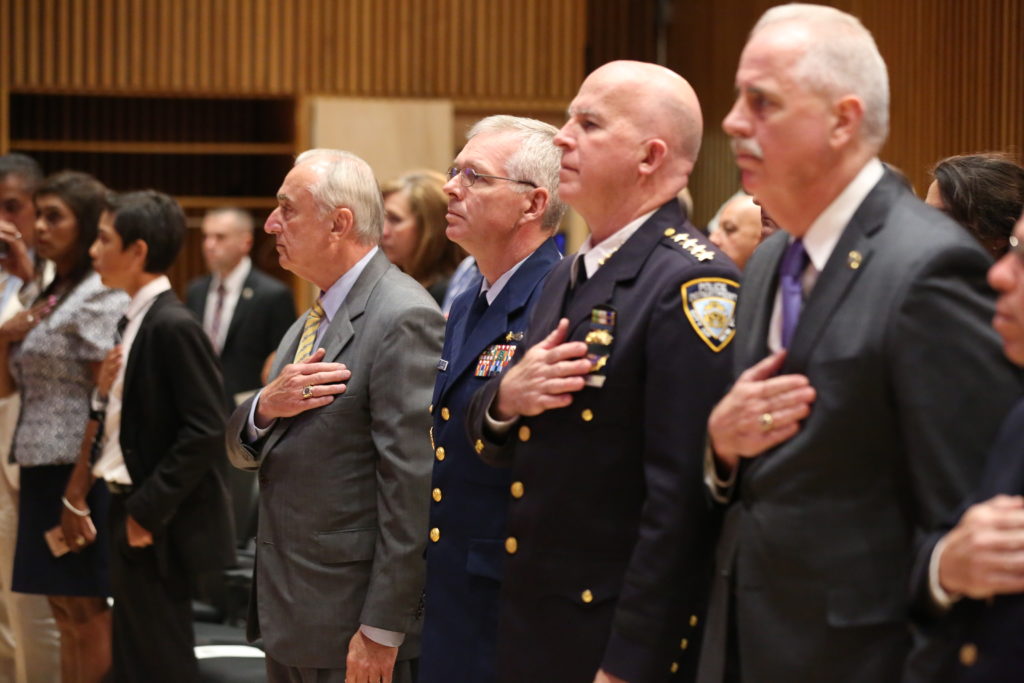 "When the need arose he didn't hesitate to fall back on his sense of duty, always being willing to put ourselves in harm's way to save a life," Police Commissioner Bratton said. "May we all be so lucky to have someone like him next to us in a time of great need."
"It's not surprising. It's devastating and a great tragedy but not surprising for anyone that really knew him," his wife Ines Rosario said.
"Our motto in the New York Police Department is Fidelis ad Mortum, Faithful unto death," Police Commissioner Bratton said. "Detective Rosario truly embodied those words."
Rosario's son Noah, now 13, was presented with the medal at the ceremony.
In its 142-year history, the award has only been given to about 700 people.