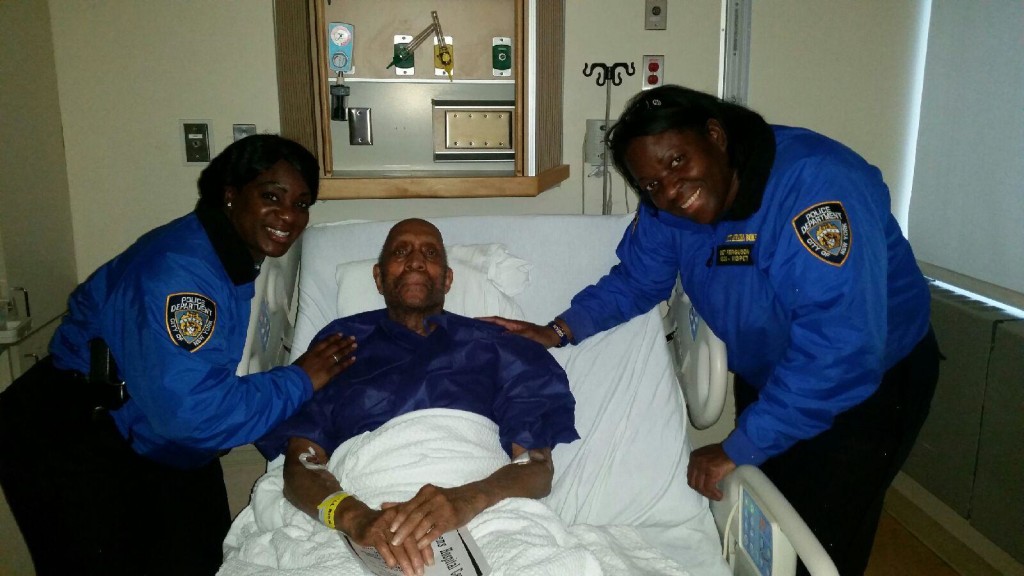 Officers from the 113 Precinct helped a 94-year-old Queens man who had no heat in his home. Officers responded the St. Albans residence on Monday afternoon along with EMS workers and the long time resident and retired NYPD detective was removed to the hospital.  After the commanding officer of the 113 Precinct, Deputy Inspector Grover, was aware of the elderly man's situation he requested the precinct's Community Affairs officers pay him a visit at the hospital.
Detectives Duhaney and Fergusson spent some time with their new friend, Mr. Brown, and exchanged a few stories about the NYPD.  Mr. Brown retired from the NYPD in 1968 after serving New York City residents for 20 years. Mr. Brown joined the NYPD after serving the nation during World War II in the U.S. Army.
The 113 Precinct Community Affairs unit is assisting Mr. Brown in getting heat restored in his home.
If you or someone you know has no heat or hot water, call 311. Call 911 for all emergency situation.