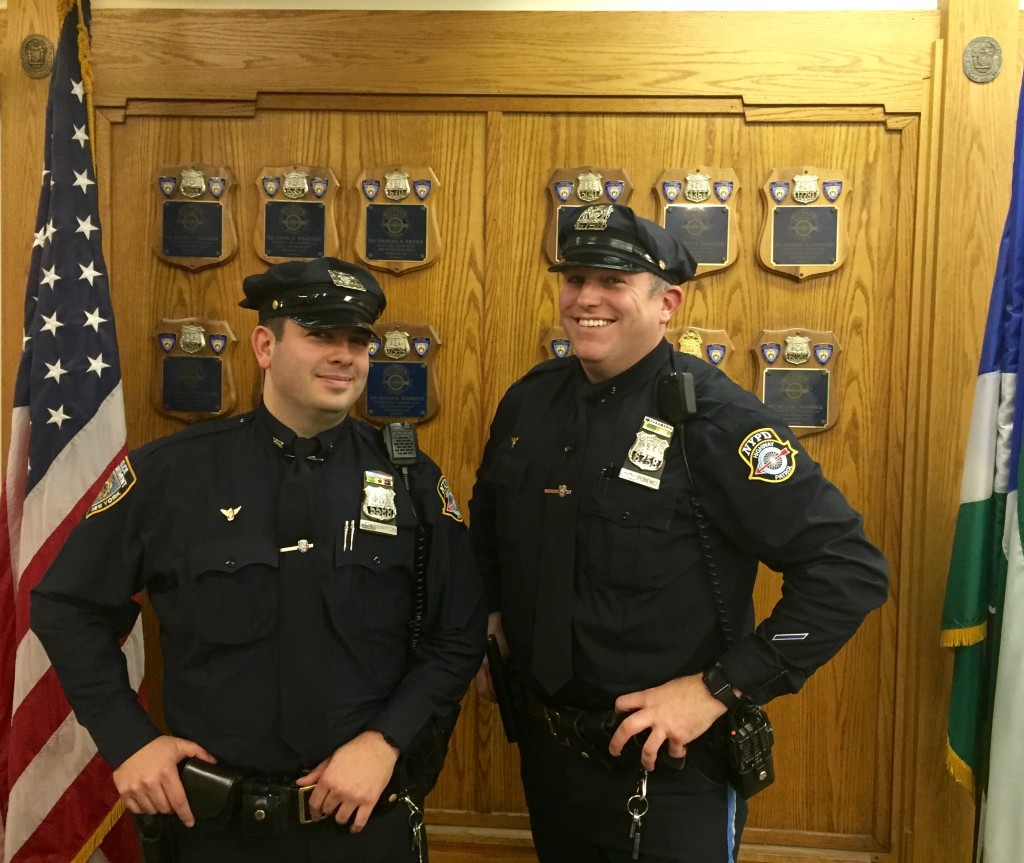 NYPD Highway Unit officers helped deliver a healthy baby boy Saturday on the Long Island Expressway in Queens. Police Officer Barton was the first to respond to the report of a woman in labor and observed the frantic father-to-be waving him down near the Long Island Expressway service road at Francis Lewis Boulevard. When Officer Barton approached the man's car he saw that the woman inside was in active labor and the baby's head was crowning.
Officer Barton began to receive instructions over his department radio from his colleague, Police Officer Pyzikiewicz, who is also a paramedic and was on his way to the scene. Officer Barton delivered the baby and then turned the car's heat up and began to clear the fluid from the newborn's mouth. Officer Pyzikiewicz arrived at the location as did EMS and they worked to continue clearing fluid from the baby's mouth, as well as cut the umbilical cord.
EMS removed the mother and newborn to a local hospital where everyone is doing well.