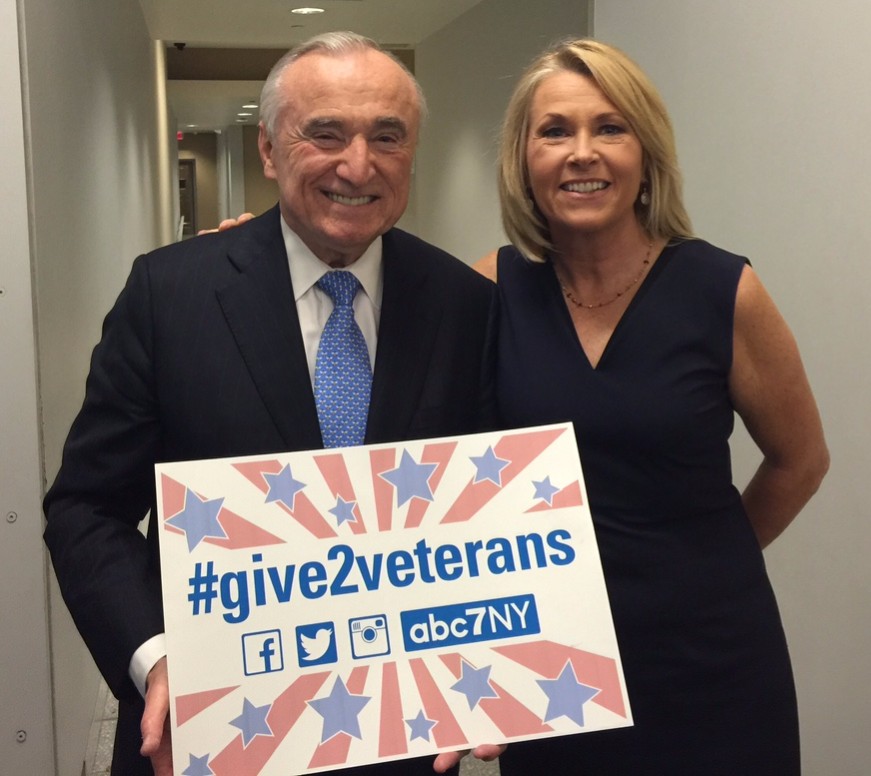 Police Commissioner Bill Bratton with Diana Williams whose son, a veteran, was injured in a vehicle accident
Share an act of kindness to a U.S. veteran (or anyone else) using #GIVE2VETERANS on Instagram, Twitter, Facebook and other social networks. It can be a story, pic or video of any good deed (yours or someone else's).
For every #GIVE2VETERANS post between 10/19 and 11/15, Love the Give will donate $1 to the Bob Woodruff Foundation. Help make it a habit—GIVE, post, share.
The Bob Woodruff Foundation creates long-lasting, positive outcomes for our nation's wounded, ill and injured veterans, service members and their families, by finding, funding and shaping initiatives that enrich the lives of these heroes.
Show Your Support!
Give a shout out to our veterans #GIVE2VETERANS